Transmission fluid is a crucial fluid in every car, and fresh transmission fluid will ensure that your transmission is running the right way as you get around Providence. Checking your transmission fluid isn't that hard. In fact, we can teach you exactly how to check your transmission fluid in just a few moments.

Checking Your Transmission Fluid
You might be asking "how often do you check your transmission fluid?" A good guide for checking your transmission fluid is once a month, although if you drive a lot through Coventry or drive on uneven surfaces like gravel or dirt, you'll want to check your transmission fluid more often than that. If you're wondering how to check your transmission fluid, it's as simple as following these steps:
Turn your car on, as you'll need to have a warmed up engine before you check your transmission fluid level.
Find the dipstick for the transmission fluid. Front-wheel drive cars will typically have it located to the right of the oil dipstick. If you can't find it by this method, check your owner's manual to get a grip on where it is.
Remove the dipstick and touch the fluid, moving it between your thumb and pointer finger. Healthy transmission fluid will be close to clear but have a little bit of pink to it. If you smell burning or the transmission fluid is dirty, it's time to replace your transmission fluid.
Wipe your dipstick off with a rag, then place it back in your vehicle. Pull the dipstick out again and check the level. If it's below the marking that signifies if it's full, it's time to put more transmission fluid in.
With a funnel, pour in transmission fluid until it reaches the full level, but be careful not to overfill it.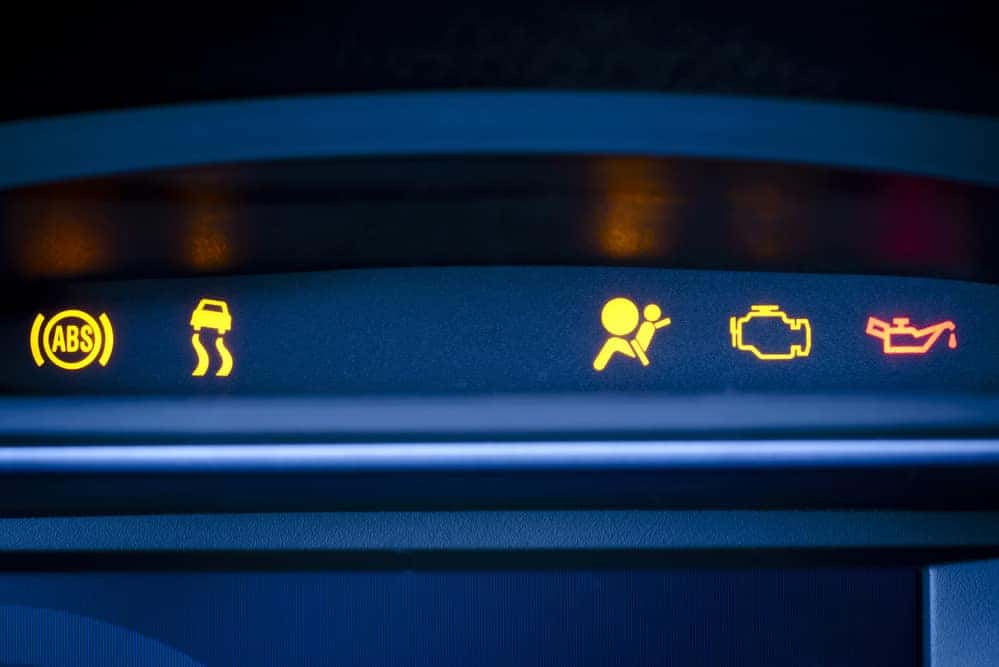 What Color is Transmission Fluid When Time for a Replacement
So, what color is the transmission fluid when it needs to be replaced? This differs depending on how often you have the transmission fluid changed and if your vehicle is having any issues. This is easy to check from home if you'd rather not bring your vehicle into our shop near Cumberland.
Pop the hood, locate the transmission fluid dipstick by referring to your owner's manual, and Inspect the dipstick similar to how you inspect motor oil: remove the dipstick, wipe it, reinsert it, and pull it out again. Transmission fluid will vary on a reddish spectrum. Here's what each shade indicates:
Translucent red: Your transmission fluid is new, fresh, and healthy. No attention required!
Light brown/semi-translucent red: This is common of normal wear and stage of transmission fluid lifetime. No action is necessary.
Dark brown/opaque: Change the filter or consider a full system flush.
Very dark brown/black/opaque: This indicates significant wear. Perform a full system flush and install a new filter.
Light pink: This indicates a contaminant – either coolant or water has entered your system. This can cause engine failure. It should be addressed immediately and typically warrants a complete transmission rebuild.
Red Fluid Leaking From Car?
Notice red fluid leaking from your car? Schedule a service appointment with the INFINITI of Warwick service team. This means your vehicle is leaking transmission fluid, either due to a broken seal or busted gasket. Have our technicians take a look so you can drive safely around Coventry.
Other Transmission Fluid Facts
Now that you know how to check your transmission fluid, it would benefit you to know these other great facts on transmission fluid:
Transmission fluid varies from car to car, with more recent model years having more sophisticated transmission fluid as well as different types of fluid for automatic and manual transmissions. Check your owner's manual for which transmission fluid is recommended for your car.
If you drive a manual, you'll often need a jack to find a plug located beneath the car. Unless you're very skilled, this is a task best left to our service professionals.
If your vehicle hesitates as you shift gears, it could be the result of low transmission fluid or it could be the sign of something more serious. If this is the case, you are definitely going to want to schedule a service appointment.
50,000 to 100,000 miles is a good interval between transmission fluid replacements.
Get More Service Tips from INFINITI of Warwick
From our service specials to our service tips and tricks, the team at INFINITI of Warwick is here to ensure you get the best service for your vehicle at a more affordable price. Contact us to schedule an appointment or to learn more.
INFINITI of Warwick Knows Cars
If you're looking for someone who really knows cars in Providence or Cranston, you can count on the fine people at INFINITI of Warwick to give you the knowledge and expertise you need. We are committed to you having a pleasant time while shopping for your car or getting it maintained. Contact us to learn more, to find out how to check car oil, compare synthetic vs. conventional oil, and more.

View Our Service Specials
We are currently updating our Specials. Please check back soon.
Learn More with INFINITI of Warwick
Are you in the market for a luxury, high-performance sedan that can take your Providence drivers to new heights? Consider securing the keys to one of the new 2022 INFINITI Q50 trim levels. With several trims available, you'll have no trouble finding a model that's tailored to your lifestyle needs. Keep reading with INFINITI of Warwick…

The 2022 INFINITI QX80 is a sophisticated and versatile SUV, from its roomy and tech-filled interior to its adaptable cargo space area. However, there is much more to this SUV, like its impressive towing capacity. You may be wondering, "How much can an INFINITI QX80 Tow?" The QX80 towing capacity maxes out at 8,500…

When you're in search of a sleek and sporty sedan, there are few that can match the INFINITI Q50. In addition to providing top-tier performance specs, the 2022 INFINITI Q50 color options for the exterior and interior add another layer of head-turning style to this luxurious sedan. Read on with INFINITI of Warwick as we cover the…