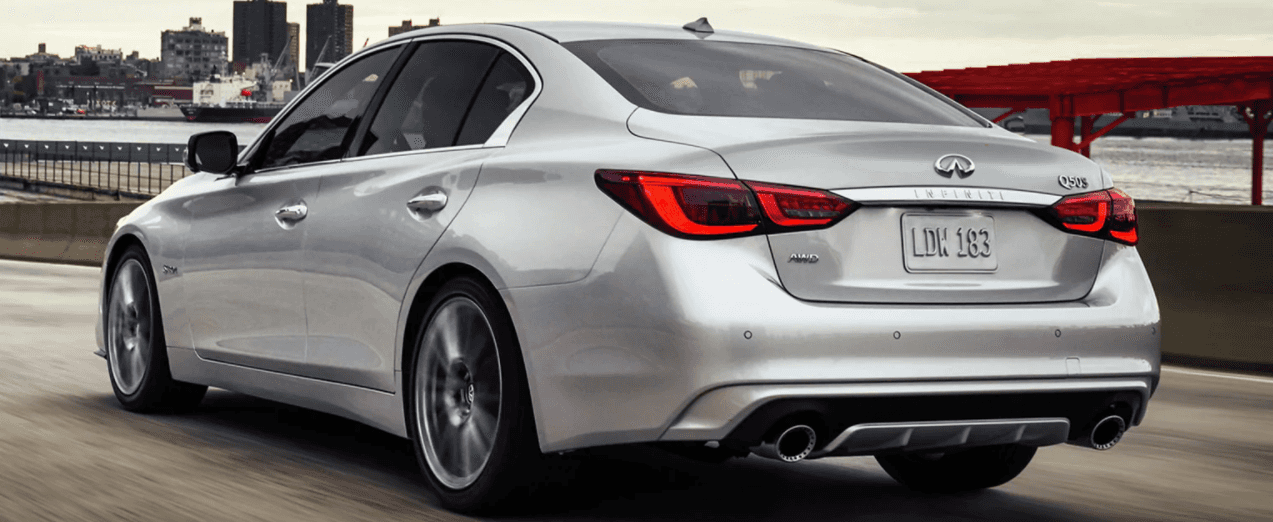 Have you ever wondered who makes your favorite INFINITI cars and SUVs? It's no secret that INFINITI is a luxury auto brand from Japan, but you might wonder who owns INFINITI, too! Any aficionado will tell you that INFINITI is currently the purview of the Nissan Motor Company, which launched the luxury brand with 1985's top-secret "Horizon Task Force". Keep reading to learn a little bit of INFINITI history and find out where the brand is headed today!
---
---
The Origins of the INFINITI Brand
So who makes INFINITI cars and where did this brand begin? The Horizon Task Force was born in 1985, but it wasn't until two years later, in 1987, that INFINITI got its name! During the same year, teams of designers worked to iron out the INFINITI badge and logo, which depicts two perspective lines stretching out toward the horizon. We're sure you can see how this visual connects to the INFINITI brand's history and to their current visual design cues.
Many drivers ask, "Is INFINITI owned by Nissan?" In short, yes. INFINITI is a division of the Japanese automotive manufacturing company, Nissan Motor Co., which handles the production of Nissan's luxury vehicles. In 1987, INFINITI got its name, and the luxury brand is born. To give the feeling of moving forward, a badge was designed to show two central lines stretching into the horizon. In November 1989, the brand officially launched, with most of its vehicles relating to those sold by the parent company, Nissan.
Where Are INFINITI Cars Made?
While some models such as the QX60 and QX50 are manufactured in plants located in Smyrna, Tennessee, and Mexico, most INFINITI cars are made in Japan. However, there are also INFINITI car manufacturing plants located in Canada, Europe, the Middle East, and Britain.
Where Is INFINITI Headed Today?
INFINITI started out with a goal to provide accessible luxury vehicles, primarily for drivers in the United States. The Nissan Motor Company started with a unique brand because they wanted to create something which wouldn't necessarily fit into the standard Nissan image.
Although the answer to the question, "Who makes INFINITI?" certainly hasn't changed! The brand has endeavored to carve out a more unique position in an increasingly competitive luxury marketplace. Starting in 2018, the brand announced a push to design all their new vehicles with hybrid or all-electric powertrains, as early as 2021! We think that's something to celebrate, and we're sure you'll find even more to love when you explore the current lineup of INFINITI SUVs and cars. Compare INFINITI vs. Lexus to learn more about what sets our models apart.
Step Inside an INFINITI Today!
If you want to learn more about the INFINITI brand's commitment to luxury, performance, and style, don't wait to pay a visit to INFINITI of Warwick. It's easy to get everything you desire in a new luxury car or used SUV when you work with the experts at our financing department, so contact us today to get behind the wheel! We're ready to help with everything from changing your INFINITI key fob battery and learning about the INFINITI InTouch™️ app to finding your next luxury upgrade or learning about your local INFINITI car manufacturer.